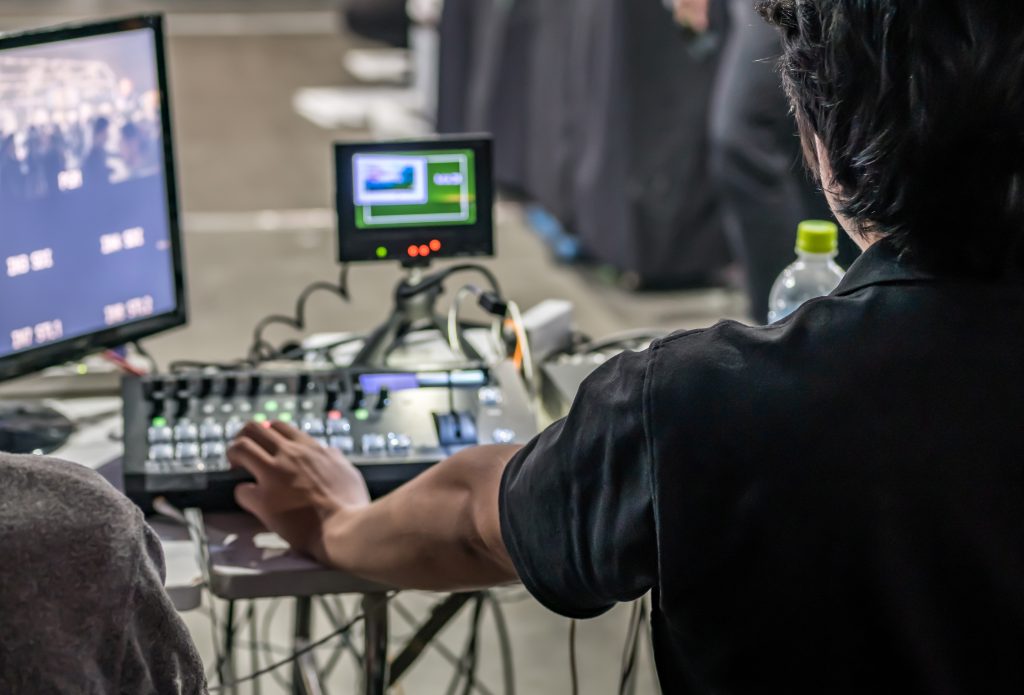 We provide one-stop solutions to meet the needs of our customers, from on-site preliminary surveys to equipment setup, photography and broadcasting on the day.
We can handle a wide range of events such as seminars, exhibitions, and video conferences via Zoom and Skype. Please feel free to contact us with you requirements.
・ Live streaming support at events, etc.
・ Consulting on live streaming

Case studies about live streaming support
| Plan | Entry Plan | Basic Plan | Advance Plan |
| --- | --- | --- | --- |
| Price | 130,000 yen | 150,000 yen | 250,000 yen |
| Number of cams | 1 (Fixed) | 2 (Fixed) | 3 (Fixed, Handy) |
| Camera switching | No | Yes | Yes |
| Platform | Youtube | Youtube | Youtube |
| Streaming Time | 1 hour | 1 hour | 1 hour |
| Number of staff | 1 | 1 | 2 |
1. Conduct an interview
For inquiries about the live streaming support service, please contact us by email. If you have any questions, please feel free to contact us. Our staff will conduct an interview based on the content of your inquiry.
2. Propose the suitable plan
We will propose the most suitable plan according to the hearing results. In addition, we will make a rough estimate. (Formal quotation and contract will be made after the field survey)
3. Conduct a field survey
We will conduct a field survey related to the network environment, power supply, and other live streaming support.
As a result of the field survey, if there is a change in the streaming equipment, etc., an additional estimate will be made.
Please note that as a result of the survey, live streaming support may not be possible.
4. Formal application
After completing the survey of the streaming environment, we will arrange the necessary equipment and personnel on the day of live streaming after receiving a formal application. On the day of live streaming, our staff will be in charge of equipment setting, streaming support, and disassembly.